Haileybury is a non-selective school, and we welcome children who may require some additional support. We believe that the strengths of every child should be celebrated, and it is understood that some may require specific tools or learning interventions at different stages of their journey through the school to achieve their best. The Learning Support staff work closely with both class teachers and parents. Please contact the Head of Learning Support and SENDCo, should you have any queries regarding learning support.

subject clinics

one-to-one teacher meetings

peer support programmes

study groups

mentoring

specialist Learning Support or English as an Additional Language teaching
These measures will enable all pupils to be successful, lifelong, independent learners.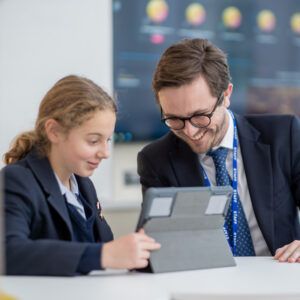 Every teacher is dedicated to supporting each pupil to ensure that they reach their academic potential.

Curriculum design, lesson planning and out-of-class support is targeted appropriately to ensure that this occurs.