All of our girls and boys study English, Maths and Science as well as a series of language and linguistics courses. By the end of the Lower School, pupils will have studied Latin, French, Spanish, and Greek, and will be in a position to make strong choices about their future language learning.

Pupils study History, Geography, Theology & Philosophy as separate subjects, but undertake extended project work that links these three disciplines together.

They are also taught music, drama and art, but are given the opportunity to develop these skills in longer, practical based sessions. Similarly, technology is taught through longer sessions, during which pupils have the opportunity to develop links and connections between engineering, design, robotics and coding.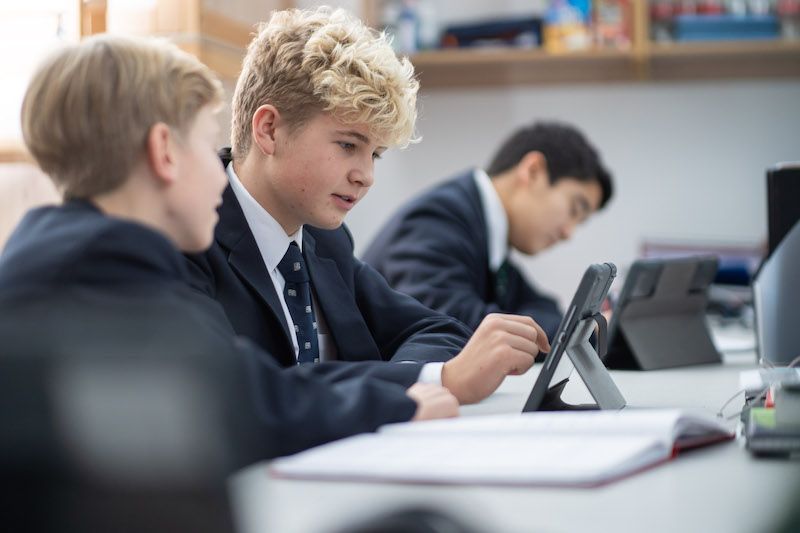 Lower School is about discovering new passions. We value pupil achievement and appreciate that pupils need to be given different mechanisms through which to demonstrate their learning.

Co-curricular activities are a key part of Lower School life as pupils challenge themselves, demonstrate commitment to service and complete an independent project. This gives pupils the opportunity to think differently, and apply their knowledge across subjects.